By
Chalida Ekvitthayavechnukul
Memebox, a Korean online beauty marketplace startup, has closed a $35-million Series D round led by new strategic investor JJDC Inc, according to the company's announcement last Thursday. This round marks the Korean startup's first strategic investment and brings its total funding to $190 million. Memebox said that it will work with JJDC, the venture capital arm of Johnson & Johnson, to access the global market. "We want to build the next generation of personal care brands by leveraging Korean technology across beauty categories… We will leverage JJDC's global capabilities and scientific expertise which will enable us to take a big step forward in our focus on innovation, R&D, and ultimately, reaching a global audience," said Memebox founder and CEO Hyungseok Dino Ha.
Read More>>>
Mumbai-based ecommerce platform for buying and selling used cars, Truebil, has raised INR 100 Cr ($14 Mn) in a mix of equity and debt Series B funding round led by Japanese investor Joe Hirao, as the company plans to foray across five other Indian cities and strengthen its technology-based stack.
In the startup's latest funding round, Kalaari Capital, Inventus Capital, Kae, Shunwei Capital, and Tekton had also participated, with Merisis Advisors as an investment banker.
With the latest funding, Paix Technology-owned Truebil has announced its total funding to have reached INR 160 Cr ($22.4 Mn). The company had announced revenue of INR 50 Cr ($7 Mn) for the FY 2017-18, and aims to generate 5x growth in revenue for the current fiscal.
Truebil was founded in March 2015 by Suraj Kalwani, Himanshu Singhal, Rakesh Raman, Ravi Chirania, Ritesh Pandey, Shanu Vivek, and Shubh Bansal. It offers an ample choice for its customers, providing a detailed report of each car to help them make informed purchase decisions.
Read More>>>

Outdoorsy is building for the road ahead. The three-year-old company, which connects customers with underused RVs and other trucks big enough to camp in overnight, just raised $50 million in Series C funding led by Greenspring Associates, with participation from earlier backers Aviva Ventures, Altos Ventures, AutoTech Ventures and Tandem Capital. That puts its total funding, in less than a year's time, at $75 million. (We'd separately reported on its $25 million Series B round last February. It has now raised $81.5 million altogether.) It's easy to understand why investors are excited about Outdoorsy, which moved its headquarters from the Bay Area to Austin six months ago, partly to get closer to its base of customers, as well as to take advantage of attractive tax incentives. The company is capitalizing on a global trend of millennials who want to stay overnight at places other than hotels, which can be pricey and based in commercial districts that can't provide the same experience of staying in a neighborhood. Yet Outdoorsy is taking things a step further, so to speak. As co-founder and CEO Jeff Cavins notes, even with Airbnbs seemingly everywhere, there remain plenty of places where it makes even more sense to rent an RV and set up a grill, including at a beach, beside a lake or right outside events like musical festivals and car races. That's saying nothing of traditional camping spots, like Yosemite and Yellowstone Valley. It's easier than ever thanks largely to Outdoorsy, too, says Cavins. Earlier on, the company logged serious time with outfits like Aviva, a British insurance company that is not only an Outdoorsy investor at this point but which was convinced by Outdoorsy to create an insurance product expressly to cover RVs as distinct from more accident-prone vehicles with which they've long been lumped, like dune buggies. 
Read More >>>
LemonBox, a Chinese e-commerce startup that imports vitamins and health products from the U.S., has raised $2 million to develop its business.
The company graduated from Y Combinator's most recent program in the U.S. and, fueled by the demo day, has pulled in the new capital from 10 investors, which include Partech, Tekton Ventures, Cathexis Ventures, Scrum Ventures and 122 West Ventures.
LemonBox  started when co-founder and CEO Derek Weng, a former employee at Walmart  in the U.S., saw an opportunity to organize the common practice of bringing health products back in China. Any Mainland Chinese person who has lived in, or even just visited, the U.S. will be familiar with such requests from family and friends, and LemonBox aims to make it possible for anyone in China to get U.S.-quality products without relying on a mule.
The service is primarily a WeChat  app — which taps into China's ubiquitous messaging platform — and a website, although Weng told TechCrunch in an interview this week that the company is contemplating a standalone app of its own. The benefit of that, beyond a potentially more engaging customer experience, could be to broaden LemonBox's product selection and use data to offer a more customized selection of products. Related to that, LemonBox said it hopes to work with health and fitness-related services in the future to gather data, with permission, to help refine the personal approach.
Read More>>>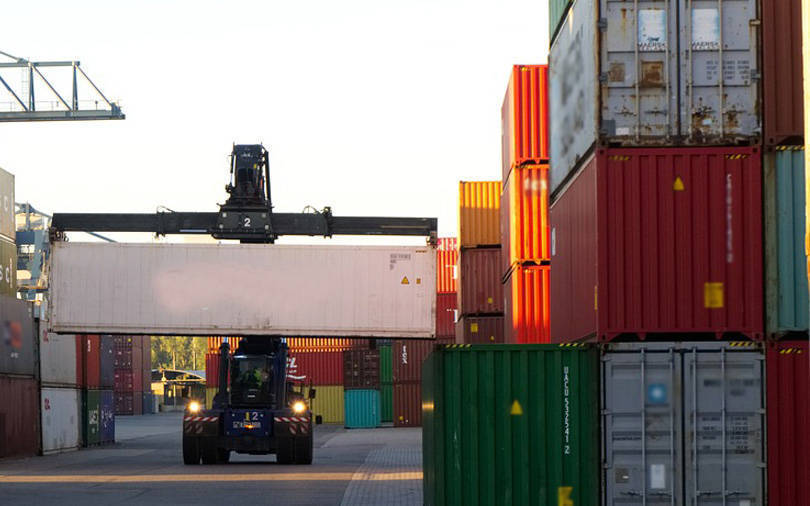 By
BTJ Logistics Pvt. Ltd, which runs tech-enabled logistics startup Freightwalla, has raised an undisclosed sum from venture capital firms Kae Capital and San Francisco-based Tekton Ventures, a company statement said.
The startup said it will use the capital to push sales, improve operations and to further develop its technology platform, the statement added.
Freightwalla was founded in 2016 by Sanjay Bhatia, a former PwC executive, Bharat Thanvi, a supply chain management executive, and Punit Java, a former Amazon and Microsoft executive.
The company offers enterprises a technology-based platform to plan, book and manage their international freight shipments online.
"By offering our services as a technology-enabled forwarder, we are able to transform the experience for our customers at every step of the process, from planning shipments, to automating document workflows and providing key insights into their operations. We have been able to cut down the time involved in planning shipments by up to 80% whilst saving an average of 20% on the cost of a shipment to our clients," said Bhatia in the statement.
Read More>>>

South Korea has its fourth unicorn startup after Viva Republica, the company beyond popular payment app Toss, announced it has raised an $80 million round at a valuation of $1.2 billion.
This new round is led by U.S. firms Kleiner Perkins and Ribbit Capital, both of which cut their first checks for Korea with this deal. Others participating include existing investors Altos Ventures, Bessemer Venture Partners, Goodwater Capital, KTB Network, Novel, PayPal and Qualcomm Ventures. The deal comes just six months after Viva Republica raised $40 million to accelerate growth, and it takes the company to nearly $200 million raised from investors to date.
Toss was started in 2015 by former dentist SG Lee who grew frustrated by the cumbersome way online payments worked in Korea. Despite the fact that the country has one of the highest smartphone penetration rates in the world and is a top user of credit cards, the process required more than a dozen steps and came with limits.
"Before Toss, users required five passwords and around 37 clicks to transfer $10. With Toss users need just one password and three steps to transfer up to KRW 500,000 ($430)," Lee said in a past statement.

Nigerian fintech startup Lidya has raised US$6.9 million in a Series A investment round led by Omidyar Network to allow it to expand its loan book, scale across Nigeria and Africa, and grow its team.
Launched in 2016, Lidya is a digital financial services platform focused on improving access to credit for micro, small, and medium-sized enterprises (MSMEs) in Africa.
Since its launch, it has made over 1,500 business loans to help MSMEs in farming, hospitality, logistics, retail, real estate, technology, and health get the capital they need to grow their operations.
Having raised US$1.25 million in funding in March of last year, Lidya has now secured a US$6.9 million round led by Omidyar Network, the Silicon Valley impact investment firm established by eBay founder Pierre Omidyar. New investors Alitheia Capital (via the Umunthu Fund), Bamboo Capital Partners, and Tekton Ventures, also joined the round, which included existing investors Accion Venture Lab and Newid Capital.
Read More>>>
Outdoorsy, the 'Airbnb of RVs,' rolls up $25 million in fresh funding
by Connie Loizos (@cookie)
According to serial entrepreneur Jeff Cavins, more than 35 million people each year look to rent an RV — 38 percent of them so-called millennials. Yet they often walk away from the experience empty-handed. The reason, he says: There are fewer than 100,000 commercially owned vehicles available from traditional rental services.
Cavins says that his San Francisco-based company, Outdoorsy, is beginning to address this issue by enabling owners of the 14 million privately owned RVs in the United States to rent them to users, à la Airbnb.
The vehicles are mostly sitting around collecting dust anyway, says Cavins, who co-founded the company in late 2014 after heading up seven previous companies — two of which were publicly traded.
Read More >>>
Congrats to portfolio companies Toss(Viva Republica), Cuvva, and Flutterwave for making the list!

The financial services industry is facing a wave of digital disruption that is starting to reshape the sector. The Fintech 100 celebrates the top companies this bold new space: the 50 leading established players creating change within financial services, and 50 of the emerging fintech stars of tomorrow. The Fintech 100 offers an in-depth view of the most exciting startups and organisations taking advantage of technology to revolutionise the industry. The report is a collaborative effort between H2 Ventures and KPMG.
Read More–>>



Love Bitcoin or hate it, Wall Street's establishment increasingly wants to trade it.
On Tuesday, CME Group the exchange giant that peddles in futures contracts of everything from eurodollars and Treasury notes to oil, natural gas, corn, livestock and even precious metals such as gold announced it would add crypto-currencies to its arsenal.
Later this quarter, CME will begin trading Bitcoin futures by way of a cash-settled contract based on its CME CF Bitcoin Reference Rate. The once-a-day rate will set the price of bitcoin futures and will be based on pricing seen on crypto exchanges such as Bitstamp, DGAX, itBit and Kraken.
Read More–>>
CHICAGO, 31 OCTOBER 201 /CME GROUP/ — CME Group, the world's leading and most diverse derivatives marketplace, today announced it intends to launch bitcoin futures in the fourth quarter of 2017, pending all relevant regulatory review periods.
The new contract will be cash-settled, based on the CME CF Bitcoin Reference Rate (BRR) which serves as a once-a-day reference rate of the U.S. dollar price of bitcoin. Bitcoin futures will be listed on and subject to the rules of CME.

"Given increasing client interest in the evolving cryptocurrency markets, we have decided to introduce a bitcoin futures contract," said Terry Duffy, CME Group Chairman and Chief Executive Officer. "As the world's largest regulated FX marketplace, CME Group is the natural home for this new vehicle that will provide investors with transparency, price discovery and risk transfer capabilities."
Read More–>>
May Mobility is a startup making its official debut at Y Combinator's demo day on Monday, focused on offering autonomous driving technology that companies with commercial fleets will be able to use in the near-term, not a decade from now. But the startup, while young, actually has a decade of experience, thanks to a team that's been working on autonomous tech since the third DARPA Grand Challenge in 2007.
May Mobility is led by CEO and co-founder Edwin Olson, who used to act as lead investigator on Ford's autonomous driving program. Olson was also a co-director focused on autonomous driving at Toyota Research Institute, which houses some of the top minds in the world in robotics, and is taking a leave from his current role as an Associate Professor of Computer Science at the University of Michigan to build May.

Read more–>>
NBC's Landon Dowdy reports millennials are taking to the road with towable trailers so they can experience the outdoor lifestyle and that trend is revving up recreational vehicle sales that have been traditionally relied on by retirees.

View Video–>>
Over the last year, meal-delivery businesses have mostly served up pessimism. Several have closed their doors, the most recent being Maple, a venture-backed New York startup that shut down last week. Others, including Munchery Inc., Postmates Inc. and Zesty Inc., have cut workers. Sprig Inc., which is backed by Accel and other venture capitalists, is burning through $850,000 a month and is seeking a buyer, said people familiar with the matter.

But VCs aren't giving up on the dream of getting food delivered cheaply through an app. They're just trying to find ways to do so with fewer subsidies, or even profitably. One promising niche is targeting the hungry office worker. Investors recently put $30 million into Eat Club Inc., which delivers premade lunches in the San Francisco Bay area and Los Angeles. The company, which said it's profitable, plans to use the money for an expansion to New York.
Eat Club offers similar options to Munchery or Sprig, with about 20 entrées per day, but only delivers to offices with 20 or more employees. Workers can order from an app or website. By delivering an office's meals together, the company estimates it costs 90 percent less per dish compared with on-demand startups. Eat Club said its couriers drop off 20,000 meals a day, mainly to midsized technology companies such as Flipboard. Eat Club declined to say how many corporate customers have signed up but said it expects to generate $50 million in revenue this year.
Read more–>

EAT Club, the fastest-growing provider of corporate lunch programs, announced today that it raised a $30 million Series C round, led by a strategic investor, Sodexo, the worldwide leader in Quality of Life Services, with participation from existing investors August Capital and Trinity Ventures. The $30 million investment will fund expansion to New York City and broaden the company's existing footprint in the San Francisco Bay Area and Los Angeles.
EAT Club is a Silicon Valley startup that is revolutionizing the way people eat at the office at thousands of companies in California today. The company sets itself apart from the overcrowded food delivery segment with a unique logistics model driven by its own proprietary technology, providing offices with individually selected employee meals at scale. Today, EAT Club serves tens of thousands of individual meals per day with a 99.7% on-time delivery rate, and is generating a profit with healthy contribution margins, a measure of success others have not been able to achieve in this large and growing segment.
Read more–>
European founders, adept at launching startups which cross many international borders are fast ganging a reputation for launching in emerging markets. In countries where markets are often still very chaotic, there remains a host of opportunities.
That's evidenced by the news today that the Frontier Car Group, which builds and runs marketplaces for used cars in emerging markets, has closed a $22 million investment, which was co-led by Balderton Capital, EchoVC+ and TPG/Satya. Also included was NEA, Tekton Ventures, Partech Ventures and "a few large global family offices" according to their statement.
Frontier now has operations in Chile, Mexico, Nigeria, Pakistan, Turkey but operates out of Berlin, with 200 employees. It's going to use the cash to expand into Chile, Mexico, Nigeria, Pakistan and Turkey.
In a statement Sujay Tyle, co-founder and CEO of Frontier said: "The automotive sales sector is fundamentally broken in top-tier emerging markets around the world. Despite massive consumer demand, there is no good way for people to sell their cars efficiently for a fair price. Our vision is to reinvent how the used automotive sales sector works in global emerging markets through technology and infrastructure creation."
Read more–>

Gurgaon-based Oku Tech Pvt Ltd, which operates a mobile collaboration startup for real estate brokers under BroEx, has raised Series A round of funding from existing investor Lightspeed Venture Partners and a clutch of new investors. The startup raised Rs 21.37 crore ($3.22 million) from Blume Ventures, Lightspeed, Tekton Ventures, GrowX Ventures and CyberAgent Ventures, according to VCCEdge, the data research platform of VCCircle.

Read more –>